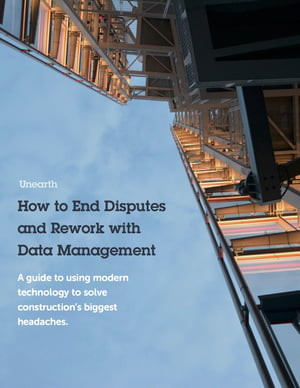 Data-related problems are causing the construction industry to hemorrhage revenue. Globally, 52% of rework is caused by poor data and miscommunication - costing $31.3 billion in the United States alone.


With proper data management, these massive losses are preventable.

The right data management tools and practices help increase communication between stakeholders, and improve data quality overall. Ultimately, effective data management helps construction companies to minimize, and even eliminate, costly rework and unnecessary disputes.