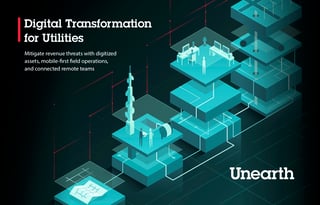 It's easy to assume - looking at industries like media, retail, and tech - that all industries have made the switch to digital technology.
However, those industries are only a small slice of the pie, and when it comes to digital transformation - most industries have fallen behind.

Proactive efforts towards digital transformation lead to increased revenue and profits. The opposite is true for those who delay.

Though far from back of the pack, utilities are among these digital stragglers. The potential losses and gains are huge, but with concerted effort and full commitment - there's still time to close the digital gap.